My New Microphone's Mixing With Series
Volume 1: Preparing The Mix!
Craft Great Mixes By Understanding The How And Why Behind Proper Mix Preparation!
Great Mixes Come From Great Preparation
To my fellow mixers, musicians and music producers,
It's true that there's never been a better time to learn how music production and mixing.
Gear's affordable and accessible, and information is abundant.
But yet, so many of us struggle to get the results we want from our mixes.
Far too often, we jump into the mixing process without proper session preparation. Sometimes this is out of our control (during recording/tracking and production). However, there are always steps we can take to prepare the mix and ultimately get better results.
And so I wrote Preparing The Mix.
Understanding the steps behind proper mix preparation will make the mixing process so much easier and save us great amounts of time in the long run. Great mixes sound great before the faders are ever pushed.
Having a prepared mix session ready to go allows us to focus entirely on mixing, rather than dividing our time between mixing and troubleshooting issues of editing, tuning, timing, phase, gain staging, and much more.
As they say "failing to prepare is preparing to fail!"
You'll get much better results when your mixing time becomes exclusively about mixing.
Great mixes are preceded by great songwriting, recording, and, of course, great mix preparation!
Gain Staging
Learn why gain staging is so important and how to accomplish it before ever touching the faders.
Page 38
Consistent Organization
Develop a method of organization across all projects to make each mixing session more streamlined and efficient.
Page 9
Phase Issues
Get solid bottom-end and punchy transients by understanding the effects of phase in a mix and tackle issues before pushing faders.
Page 26
Timing Issues
Know when and how to fix timing issues in order to produce a song that grooves while maintaining proper timing.
Page 30
Editing
Master the art of editing to ensure the song is without technical errors before the mix even begins.
Page 18
Tuning Issues
Know when and how to fix tuning issues in order to produce a song with strong harmony and emotion.
Page 33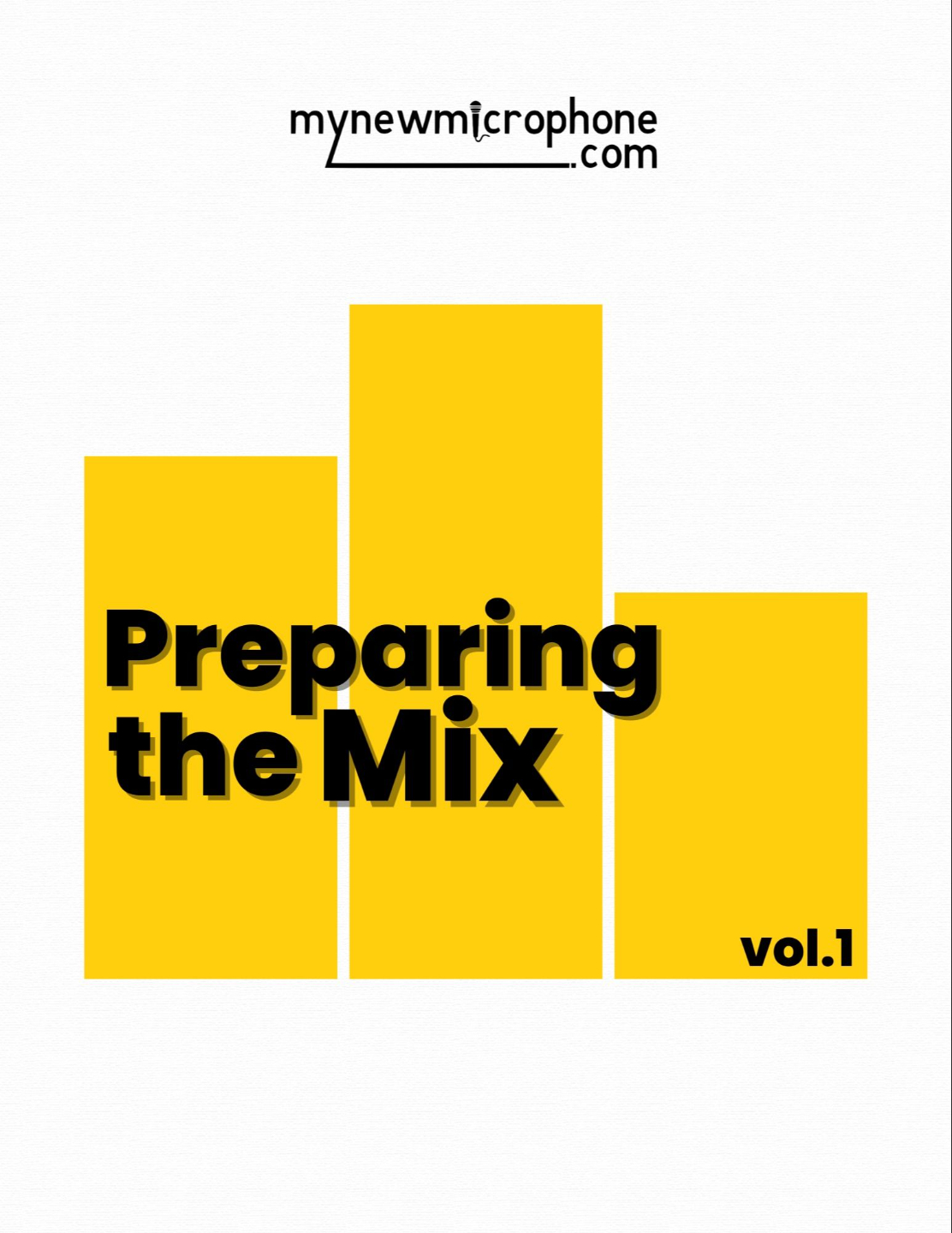 A secret of world-class mixing engineers is that the songs they're tasked with mixing typically sound amazing before mixing.
In Volume 1: Preparing The Mix, you'll unlock the full potential of your mixing efforts by setting yourself up for success before you even reach for a fader, pan pot or insert.
30-Day Risk-Free Money-Back Guarantee
If you find absolutely no value after studying and implementing what I write about in 'Preparing The Mix', don't worry...
I offer a 30-day money-back guarantee. Let me know, and I'll give you your money back, no questions asked!
Simply email me at [email protected] within 30 days of your initial purchase, and I will refund your entire order immediately.
No hard feelings.
I want you to succeed, and if I can't help you, I don't deserve your money.
The Author: Arthur Fox
My goal is to learn and teach everything I can about music production to share this beautiful art form with the world.
About me: After graduating college in 2015 with a certificate in Recording Arts, I worked full-time in studio and broadcast environments as an audio engineer. In 2018, I started mynewmicrophone.com to share my passion and knowledge of audio and music.
Preparing The Mix Is Part Of My New Microphone's 9-volume Mixing With Series. Get The Entire Series At A Discount Here:
Volume 1: Preparing The Mix
$37 USD
Total Value: $37 USD
Vol 1: Preparing The Mix ($37)
Vol 2: Mixing With Faders And Pan Pots

($27)

Vol 3: Mixing With Equalization ($37)

Vol 4: Mixing With Compression ($37)

Vol 5: Mixing With Saturation ($17)

Vol 6: Mixing With Delay ($17)

Vol 7: Mixing With Reverb ($17)

Vol 8: Mixing With Automation ($7)

Vol 9: Finalizing The Mix ($27)
BUY NOW